Well 2011 year is looking very much interesting in films. Movies released so far in 2011 have somehow won the people's heart and audience are also looking forward for the further big film which are due to release this year. However Comedy genre films have always been a top priority for the audience to watch and make them laugh. So here are the top 10 funniest films of 2011 so far:-
10: Diary of a Wimpy Kid – Rodrick Rules: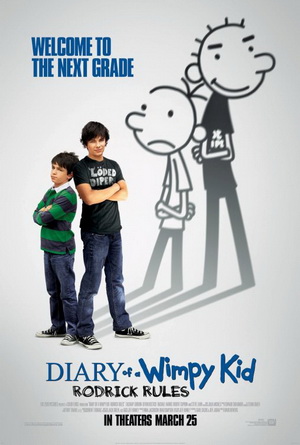 Another movie for young kids, Diary of a Wimpy Kid: Rodrick Rules is a sequel to 2010 movie Diary of a Wimpy Kid. Zachary Gordon reprises his role of Greg Heffley along with Robert Capron, Devon Bostick and Rachel Harris.
9. No Strings Attached: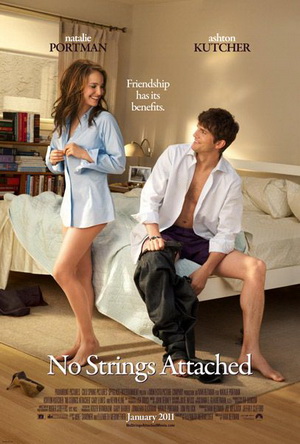 Ashton Kutcher paired with Natalie Portman in this romantic comedy film in which they both made agreement of having a casual sex without falling in love.
8. Your Highness: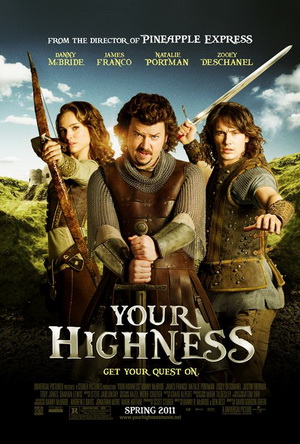 Your Highness is fantasy comedy movie starring Academy Award winner Natalie Portman, Academy Award Nominee James Franco, Danny McBride and Rasmus Hardiker. The revolves around the two brother Thadeous( McBride) and Fabious(Franco) who are very lazy warriors.
7. The Dilemma:
The Dilemma is also one of the must watch funny movie of 2011 starring Vince Vaughn, Kevin James, Winona Ryder, Jennifer Conelly, Queen Latifah and Channing Tatum.
6. Hall Pass: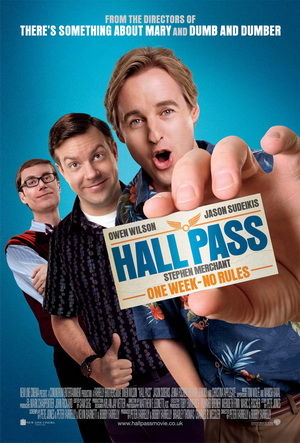 Owen Wilson teams up Jason Sudeikis in Hall Pass and are given week off from their marriage by their wives to do what ever they want in one week. Hall Pass is very good comedy movie for the adult audience and one the funniest in 2011.
5. Just Go With It: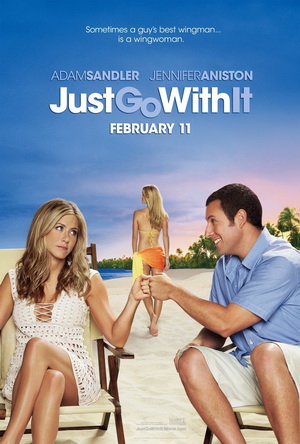 Once again Adam Sandler delivered the comedy film that will make u laugh continuously for 2 hours. This film also stars Jennifer Aniston and Brooklyn Decker and it is a must watch comedy film of 2011.
4. The Hangover 2: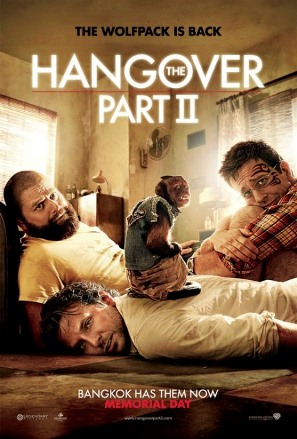 Well they are back. After shaking Las Vegas upside down, they are kicking it at Bangkok for Stu's wedding. This crazy and funny ride features all the actors from 1st part with Jamie Chung being the new entry.
3. Rio: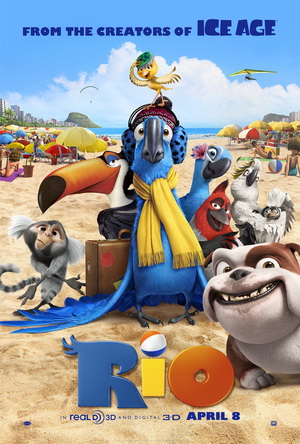 Another computer animated movie which is also one of the funniest movies of 2011. The movie follows a adventure of two last remaining species of macaw Blu voiced by Jesse Eisenberg and Jewel voiced by Anne Hathaway. It is a comedy film if you want to watch with the family.
2. Rango: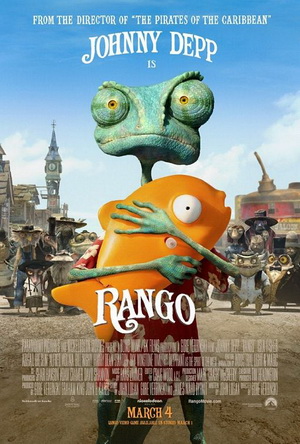 A computer animated film tells the story of a pet chameleon named Rango voiced by Johnny Depp who accidentally ends up in a Mojave Desert. This movie is full of fun and comic sequence that will make you engage for at least 2 hours.
1. Horrible Bosses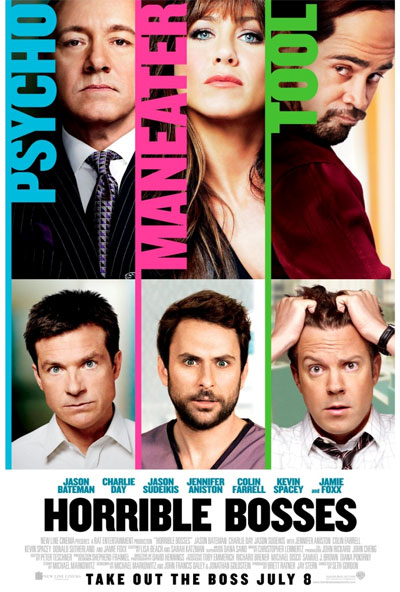 What a great movie, one of the best comedy films where everyone has played the role perfectly, Three horrible bosses who are being planned to be murdered by three employees, One of the must watch film
Source: tiptopten